led display power supply waterproof transformer 12v low voltage
constant voltage led display power supply can effectively power Flexfireleds n on-waterproof
strip lights, light bars, and more, up to 150-watts output power. This power supply has an integrated junction box, as well as short-circuit, overload, and over-temperature protection.
product parameters

model

SMT-012-150VWJ (1.0 version)

SMT-012-150VWJV2

(2.0 version)

SMT-012-150VWJWV2

(3.0 version)

SMT-024-150VWJ (1.0 version)

SMT-024-150VWJV2 (2.0 version)

SMT-024-150VWJWV2 (3.0 version)

output

dc voltage

12V

24V

voltage tolerance

±0.5V

voltage tolerance

±0.5V

voltage regulation

± 0.5%

rated current

12.5 a

6.25 a

rated power

150 w

input

voltage range

1 10-277 vac

frequency range

47-63 h z

power factor ( Typ. )@ full load

0.99@120V ;0.97@230V ;0.95@277V

0.99@120V ; 0.96@230V ;0.94@277V

THD( Typ. )@ full load

<10% @120V <20%@230V <20% @277V

efficiency ( Typ. ) @ full load

85%@120V 89%@230V 88%@277V

86%@120V 89%@230V 88%@277V

ac current (Max . )

1.8 a (100VAC)

inrush current ( Typ. )

15A,50% ,1.4ms@120V ;55A,50% 220us@230V ; 30A,50% 1.4ms@277V

leakage current

<0. 5 0mA

protection

short circuit

shut down o/p voltage , re-power on to recover after fault condition remove d

over loading

≤120% constant current limiting, auto-recovery

over temperature

100℃±10℃ shut down o/p voltage, automatically recoverafter cooling.

environment

working TEMP.

-40 ~ + 6 0℃ (see below derating curve)

working humidity

20 ~ 90%RH, non-condensing

storage TEMP. humidity

-40 ~ +80℃ , 10 ~ 95%RH

temp .coefficient

±0.03%/℃ ( 0 ~ 50℃ )

vibration

10 ~ 500Hz, 5 g 1 0 min./1 cycle, period for 60 min. each along X,Y,Z axes

Safety&EMC

safety standards

UL8750

withstand voltage

I/P-O/P: 1.88 KVAC

isolation resistance

I/P-O/P : 100MΩ/500VDC/25℃/70%RH

EMC emission

fcc part 15 b

Others

N. w .

1. 5 kg /pcs

size

1.0 version: 260*103*46 mm / 2.0 version:260*105*45mm /3.0 version:260*125*45mm

pack ag ing

440*295*145mm , 10 PCS/CTN

notes

1. all parameters if not specially mentioned are measured at 1 2 0VAC input , rated load and 25℃of ambient temperature.

2. To extend the driver's using life ,please reduce the loading at lower input voltage.
mechanical specification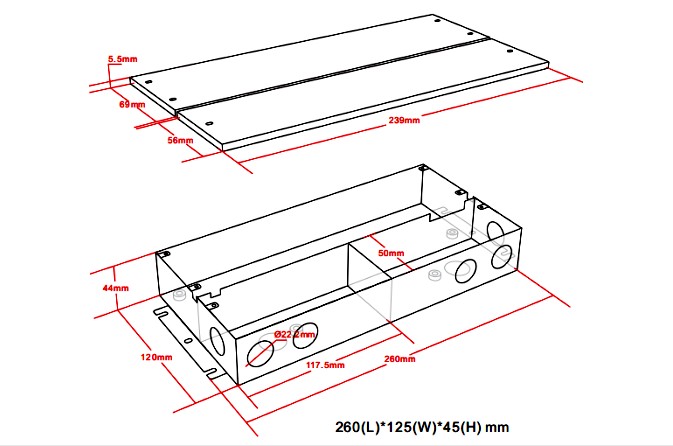 compatible strip lighting type
it is the most cost effective strip light in the popular commercial grade of bright white 6500K led strip light series. it runs on 12VDC with constant voltage power supply, easily cuttable and linkable with BestLED strip solderless connectors.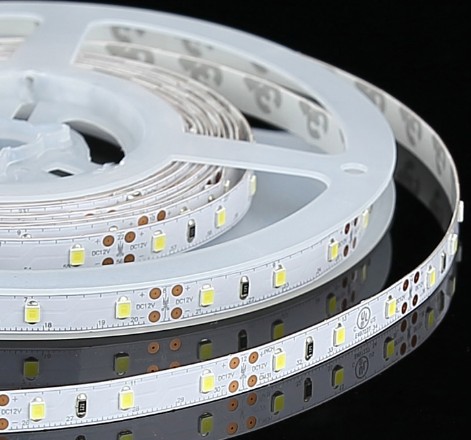 related products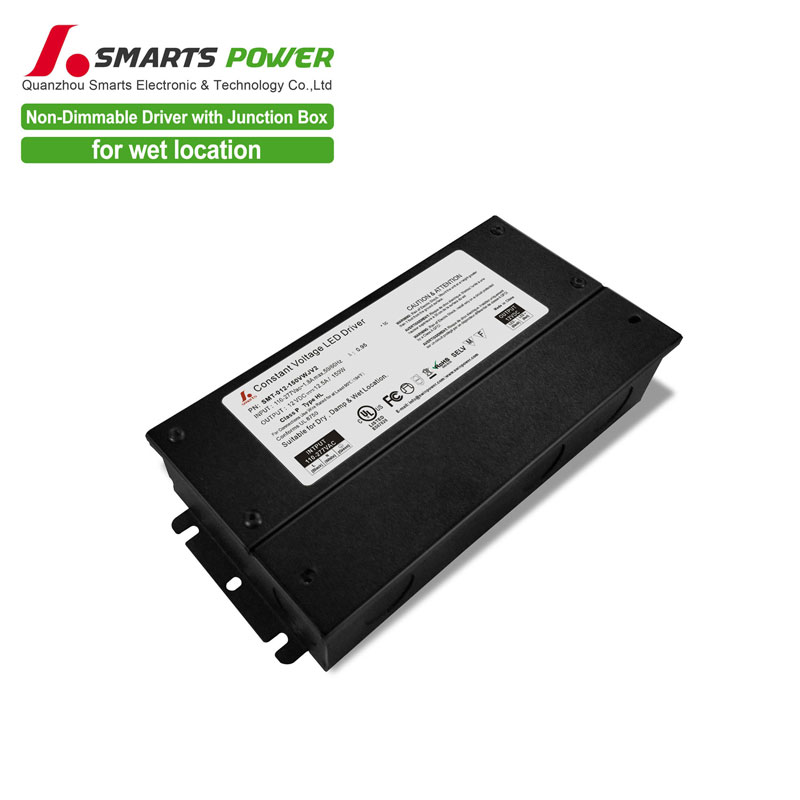 constant voltage power supplyencased in a low profile aluminum enclosure that includes knock-outs for easy installation in any low voltage application..
Mode:SMT-012-150VWJV2
intput voltage:100~277V ac
size : 260*105*45mm
100% full load burn-in test